K-Video: Timun Mas dan Buto Ijo di Ocean Ecopark Ancol
Menyambut Hari Ulang Tahun (HUT) Kota
Jakarta ke 484, Ancol Taman Impian menghadirkan Kawasan Eco-wisata Ocean
Ecopark dengan tiga wahana baru di dalamnya, yakni "Fantastique
Multimedia Show" di Ocean Ecopark,"Kalila Adventure" di Dunia Fantasi,
serta "Underwater Theater" dengan show "Russian Beauty of The Sea" di Ocean Dream Samudra yang kesemuanya syarat dengan nilai-nilai pendidikan .
"Fantastique Multimedia Show" di Ocean Ecopark merupakan salah satu wahana yang dibuka secara resmi oleh Gubernur DKI Jakarta, Fauzi Bowo sebagai "kado" malam peringatan HUT DKI Jakarta tersebut diproyeksikan menjadi unggulan atraksi malam (night attraction).
Di wahana "Fantastique Multimedia Show" ini, Ancol Taman Impian
bekerjasama dengan seniman ternama N.Riantiarno atau yang akrab disapa
Mas Nano dan seniman asal Yogyakarta, Djaduk Ferianto, mengangkat
cerita legenda yang ada di tanah air, yakni Timun Mas dan Buto Ijo,
ke tengah-tengah masyarakat dengan tujuan kembali mengingatkan akan
budaya dan cerita lokal di sekitar kita, serta memperkenalkan kembali
cerita legenda di Indonesia yang saat ini sudah mulai terlupakan,
khususnya di mata anak-anak muda jaman sekarang.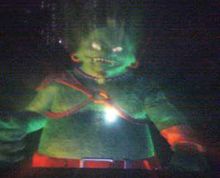 Untuk menarik minat pengunjung, cerita yang dibawakan dalam atraksi
"Fantastique Multimedia Show" tersebut "dikemas" dalam suatu
pertunjukan yang mengkolaborasikan antara seni teater dan ilustrasi
musik, film animasi, 3D Mapping, permainan sinar laser dan effect, dengan atraksi kapal dan water jetski di tengah-tengah water fountain dengan penampilan sekitar 50 pemain teater dan penari di dalamnya.
Sedangkan Kalila Adventure merupakan wahana yang meramu lima unsur teknologi, yaitu musical showbiz, animatronik theater, film, sound dan special effect, serta science
dan menjadi wahana animatronik terlengkap di dunia. Di Kalila Adventure
tersebut akan dihadirkan cerita-cerita mengenai keindahan alam
Indonesia yang disampaikan secara unik dan menarik oleh para karakter
Dufan dan keluarganya dari satwa asli Indonesia.
Kawasan eco-wisata yang berdiri di atas lahan seluas 33,6 hektar tersebut menghadirkan empat tema berbeda, yakni Eco Eenergy, Eco Care, Eco Nature dan Eco Art dengan konsep pengembangan green lifestyle untuk menambah nilai edutainment+ di dalamnya. (Arip)
Untuk share artikel ini klik www.KabariNews.com/?37005
Untuk melihat artikel Jalan-Jalan lainnya, Klik disini
Mohon beri nilai dan komentar di bawah artikel ini
______________________________________________________
Supported by :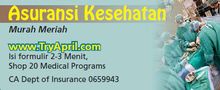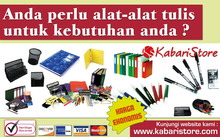 Comments