Ah, summertime! School is out and aside from sunny beaches and fabulous vacations, summer reigns as the season for the most anticipated action or comedy movie of the year. Get ready for superheroes, adventure, and hysterical laughter. Here are upcoming movies that are worth watching on the big screen:
You don't mess with the Zohan (June 6)
Adam Sandler is Zohan, an elite Israeli soldier with big dreams of becoming a New York hairstylist. Unable to leave freely, he fakes his own death.Success in the industry is short-lived when Zohan's enemies discover his whereabouts. Sandler and Judd Apatow, the screenwriter who wrote"Knocked Up" and "Forgetting Sarah Marshall," team up for this action comedy. Aside from his unconvincing Israeli accent, Adam Sandler's humor and Judd Apatow's wit make this a worthwhile comedy.
Wall-E (June 27)
This computer-animated feature film is about a robot named WALL-E (Waste Allocation Load Lifter-Earth class). After centuries of consumerism and wasteful behavior, Earth has become uninhabitable and has forced mankind to evacuate. As a result of an unsuccessful clean-up program using robots, only one tiny robot was left to do the job. The movie isn't just an account about cleaning the earth but a story about love and how WALL-E falls in love for a robot named EVE.
Voices are minimal in this movie and most sounds are computer-generated, a bold move for Pixar. However, Pixar has maintained a pristine record of producing animation's finest computer-generated films such as "Toy Story," "Finding Nemo," "The Incredibles," and "Ratatouille." Let's trust their creative instinct and get excited for WALL-E's debut.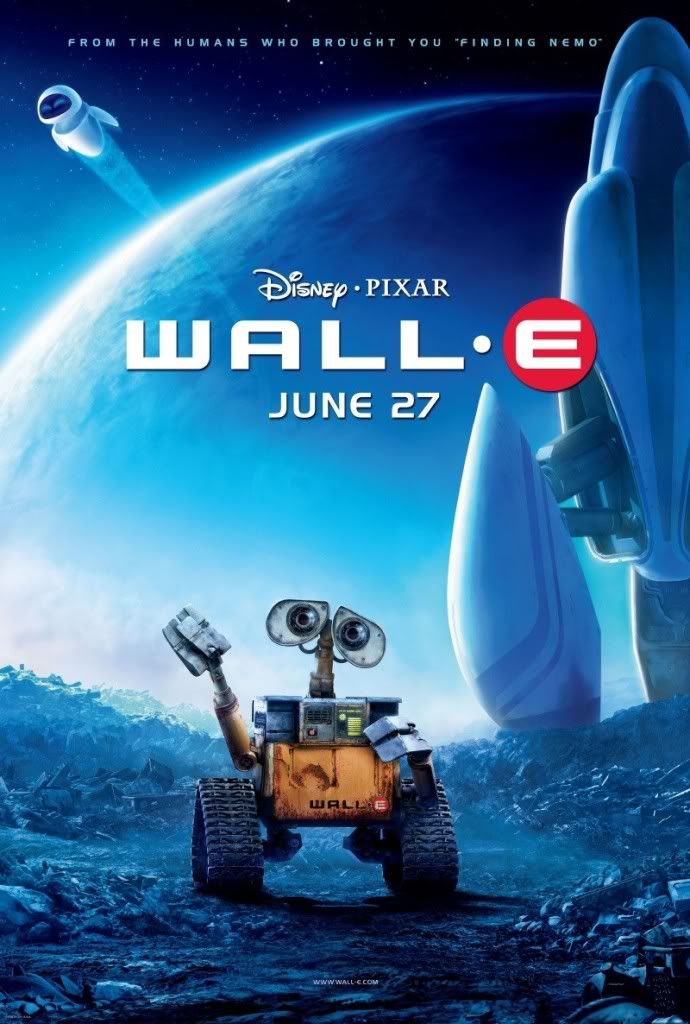 The Dark Knight (July 18)
Next to "Indiana Jones 4," this movie is one of the most anticipated films of the summer. Christian Bale returns as Batman and Heath Ledger appears for the last time on the silver screen as the Joker.
The story unfolds one year after the end of "Batman Begins" and BruceWayne, under the guise of Batman, has helped Lieutenant Jim Gordon and District Attorney Harvey Dent get rid of Gotham City's troublesome criminals. All goes well until a strange diabolic character named the Joker enters the scene. The stand-off between Batman and the Joker leads to a conflicted Bruce Wayne wherein he struggles internally between good and evil.
Several other films also top the most anticipated movie list such as "Get Smart," "Wanted," "Kung Fu Panda," the "X-Files 2," "The Incredible Hulk," and "The Love Guru."The trend of this summer's box office hits is the Superhero theme,which means a lot of action-packed trips to the theaters.
Unless you have the means to pay for all of these movie tickets, most people will be very selective in the movies they watch or hold off going to the movie theater altogether. Since the average price of movie tickets ranges from nine to eleven dollars, who can blame them?
This makes going out for a "Family Movie Night" a very expensive activity.Fortunately, there are plenty of ways you can maneuver around a full-priced ticket. Here are some helpful tips on reducing your movie night costs:
1.The easiest way to get cheaper tickets is to go early and get matinee pricing. A regular ten dollar ticket can cost about seven dollars if you go before 6:00 pm.
2.See if your company has a corporate program with a major theater that sells discounted movie tickets. If you are self-employed, you can also sign up for your own corporate account. You might just need to buy tickets in bulk.
3.Look for the "Entertainment Book," filled with hundreds of coupons for dining, attractions, and events in your area.One book usually costs $30, but they occasionally have $10 specials.You can find these books online or with school programs.
4.Websites have rewards programs if you don't mind signing up. Cinemas also offer discounted tickets if you can wait ten days after a new release.
5.Radio stations or companies launching new products offer contests or promotions where you can get tickets to movie premiers before they are released to the public.
6.There's also a chance you can look for discounted movie theaters or dollar theaters in your area that show movies for low prices ($2-$3 range) after new releases finish their first-run in major cinemas. Caveat: Low costs might mean low maintenance.
7.When all else fails and you have a membership, Costco always sells tickets in packs of two for $14.99.This is great to have when you want to see a new movie on opening night with your friends.
This summer should be an exciting time to watch super-charged heroes and stunning computer graphics in a"surround sound" environment. So go on, have fun! (Jackie. O. )
Untuk Share Artikel ini, Silakan Klik www.KabariNews.com/?31368
Mohon Beri Rating dan Komentar dibawah untuk Artikel ini
______________________________________________________
Supported by :
Lebih dari 100 Perusahaan Asuransi di California
Klik www.ThinkApril.com
atau Email  Info@thinkapril.com atau telp. 1-800 281 6175